about eve
Your dream, Our mission !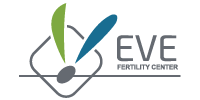 Leaders in IVF since 2003
EVE Fertility Centers are outpatient medical facilities that possess the best quality standards offered to patients in the field of assisted reproductive technology (ART) and Preimplantation Genetic Diagnosis (PGD). We specialize in the treatment of infertility and perform all types of assisted reproductive technologies such as IVF, ICSI and Preimplantation Genetic Diagnosis in addition to our regular Obstetrics and Gynaecology services. In addition to this, visiting Endocrinologists, Urologists and dieticians are also available for consultation to assure our patients that EVE Fertility Center is with them in every step of the way to make sure they are met with success.
Our Happy Clients
Testimonials
No words are enough to appreciate what you did for
us as a family. You as a doctor Walid Ghutmi and
the staff at your clinic especially @Mira Awar Hilal
have been really helpful and
supportive.
Thank you so much for everything that you have
done.
For the best team specially "Mira Awar Hilal" & best
doctor "Walid Ghutmi" thank you for all your support
& professionalism during my pregnancy & delivery!
best team best clinic best Dr best
serviceee love u allll
Dear Eve Fertility Center members…
Thank you for making we the happiest parents on earth…
Bless you and wish you all the best… Yours Baby Khaled Born on 18/02/2012.
It was one of the greatest experiences I've had. Thank you thank God and thank you EVE fertility Center.
Because of EVE, we have our beloved daughter. Thank you for all your love and support.
I would like to thank and express my gratitude to the wonderful team at EVE lead by Dr. Ghutmi. I recommend EVE to anyone who has lost hope because I'm sure they will find it at EVE where my dreams have come true. All my love.
Best doctor and team. They are so friendly and work
in a very professional way. I highly recommend Eve fertility center
Dr. Walid Ghutmi Professional doctor and staff.
supportive and understanding follow-up makes u feel
part of their family. thanks a lot
I highly recommend Eve Fertility centre . It is an
EXCELLENT center with a great team of
knowledgeable professionals from Doctor Walid
Ghutmi to Nurses …Best team ever .Love u all !!! It is
5/5 and plus
contact our clinic
Contact Us Now

Call Us Now:
+961 1 422100,
+961 7 738438

Visit Our Clinic:
1st Branch :
2nd Floor - Block B Sodeco Square - Beirut
2nd Branch:
Khawli building - Hlalieh-Bramieh main road - Saida

Send A Message